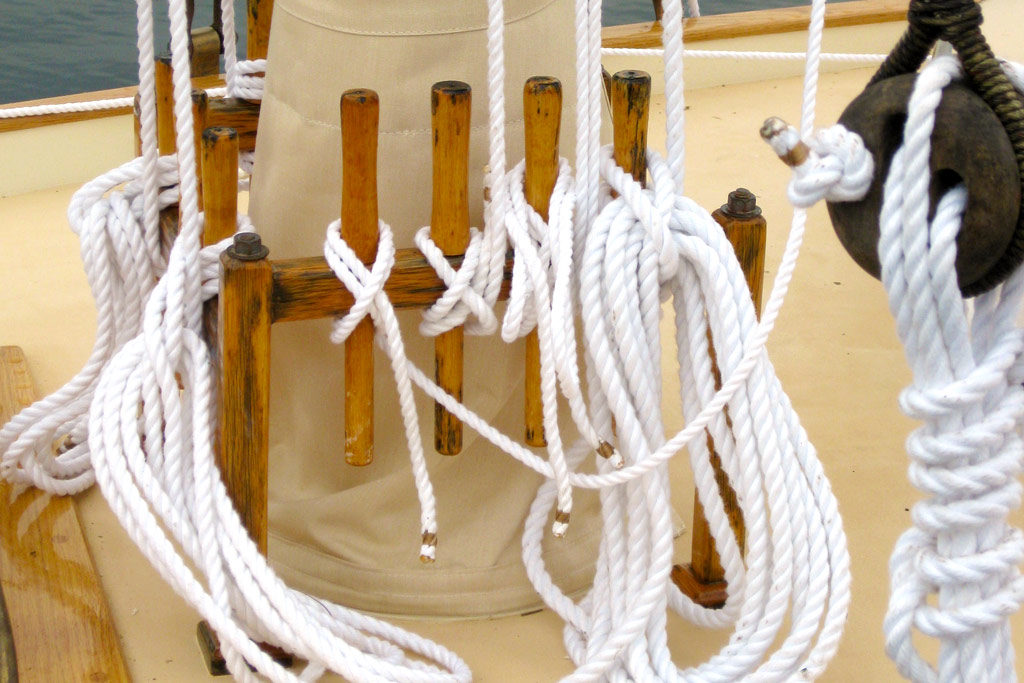 Weymouth Yacht Rigging, Inc. is a mobile rigging company based in Rockland, Maine. Whether you are racing a J-24, restoring a Concordia 39', or refitting a 100' Swan, owner Loric Weymouth has the experience to help you achieve your goals.
A lifetime of sailing Left and East, and across the Pond has shaped Loric's knowledge of how a boat works on the water. Working as a professional rigger in rig shops, boatyards, and boatbuilding outfits has taught him how to find answers. Weymouth Yacht Rigging is ready to assist with any rigging needs, big or small.
Our services include:
SPAR TRAILER - Our custom-made spar trailer can haul your rig without scratches, assembled or disassembled.
STANDING RIGGING - We deal with all composite, wire, and rod rigging systems from Navtec, Gibb, OYS, Rigarna, just to name a few.
WIRE SWAGING - We have a German-made Topp-Reff, electric/hydraulic roll-die swager for handling wire from 3/32″ to 1/2″ diameter. Nicropress swages are formed with hand tools. For mechanical fittings, we recommend Norseman, Sta-Loc, or Hy-Mod.
ROLLER FURLING - Sales and service of headsails, booms, code-zero, screechers, and gennakers.
WINCH SERVICE - From single-speed to captive…
Photos of Weymouth Yacht Rigging, Inc.